Wine
growers
Around de Saint Maurice
A page dedicated to the people and events that make up the richness of the Cave Saint Maurice. Portraits, points of view that belong to you, vignerons of the Cave …
2020 AWARDS
Awards and notes obtained by our wines on the national and international scene during 2020.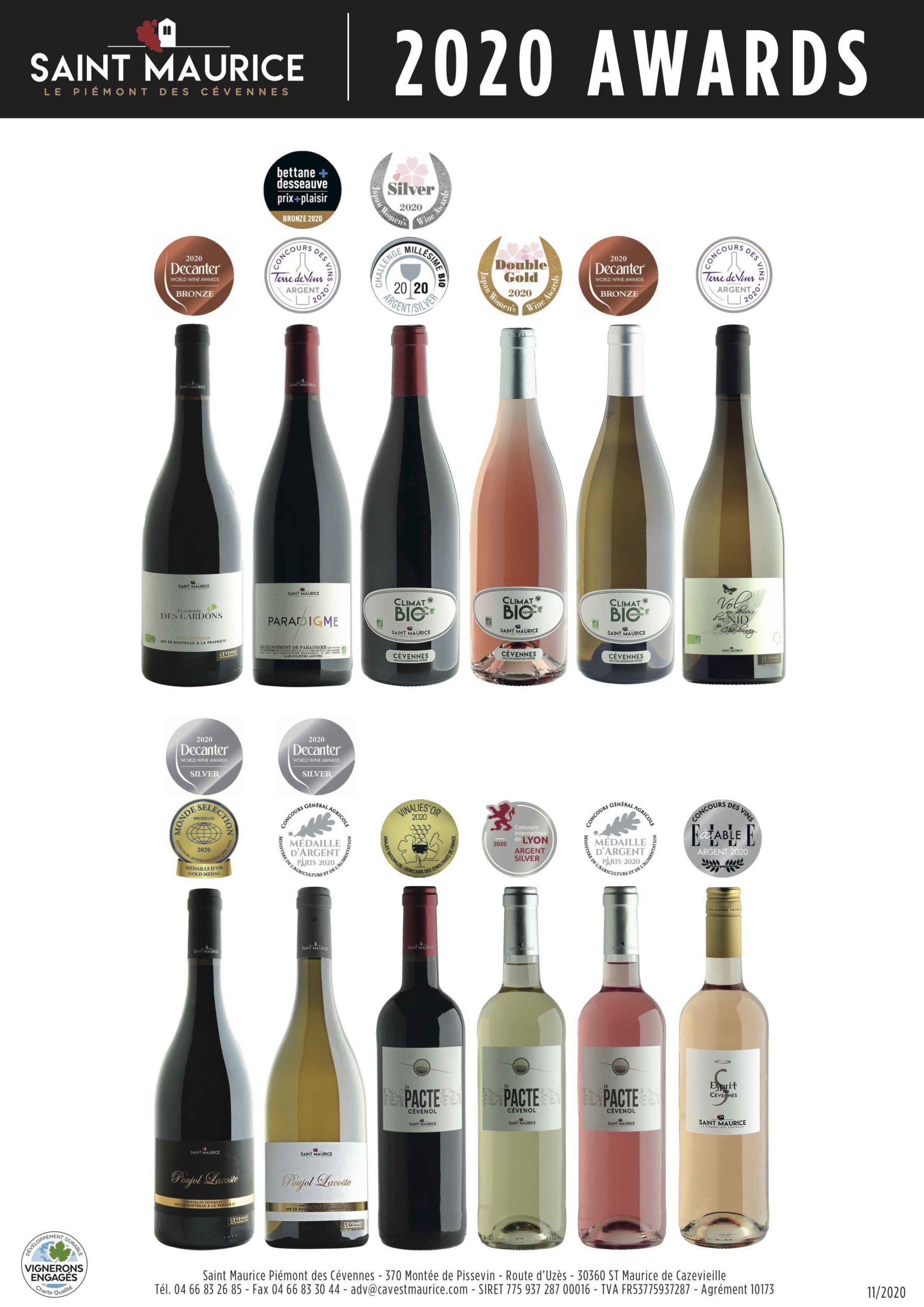 Wine
growers
WorkING together
A privileged space for cooperative wine growers of the Cave Saint Maurice.
All accessible information to work better together can be downloaded from the links below.
TECHNICAL MEETING
Meeting on Wood Diseases and Foliar Fertilization on Wednesday, March 8, 2017.
INVITATION TO THE TECHNICAL MEETING OF MARCH 8
ACCESS TRACEVIGNE
OFFICE HOURS
Mondays and Thursdays from 8:30 am to 12:30 pm

Afternoon by appointment only
PLEASE NOTE NO OFFICE HOURS ON:
THURSDAY, MARCH 30, 2017
MONDAY, APRIL 3, 2017
2017 CALENDAR OF OFFICE HOURS
SUMMARY OF THE PLANTING DEMONSTRATION

You will find in the links below the report on the planting demonstration that took place on Thursday, December 29, 2016 as well as the fact sheets and contact information of the companies present during the demonstration.
REPORT PLANTING DEMONSTRATION
FILE NR INOV'CONCEPT
FACT SHEET MICHEL T.P