Parcel Collection

POUJOL LACOSTE – IGP Cévennes
Poujol Lacoste, in red and white, was the first parcel selection from Cave St Maurice. These two wines have become emblematic for all of the cooperators of the winery but also for the consumers who rate them highly. Poujol Lacoste brings a feeling of belonging and sense of pride of being a vigneron. Even if these wines come from specific parcels, it's everyone's wine!
Red: Merlot/Grenache/Cabernet Sauvignon
White: Viognier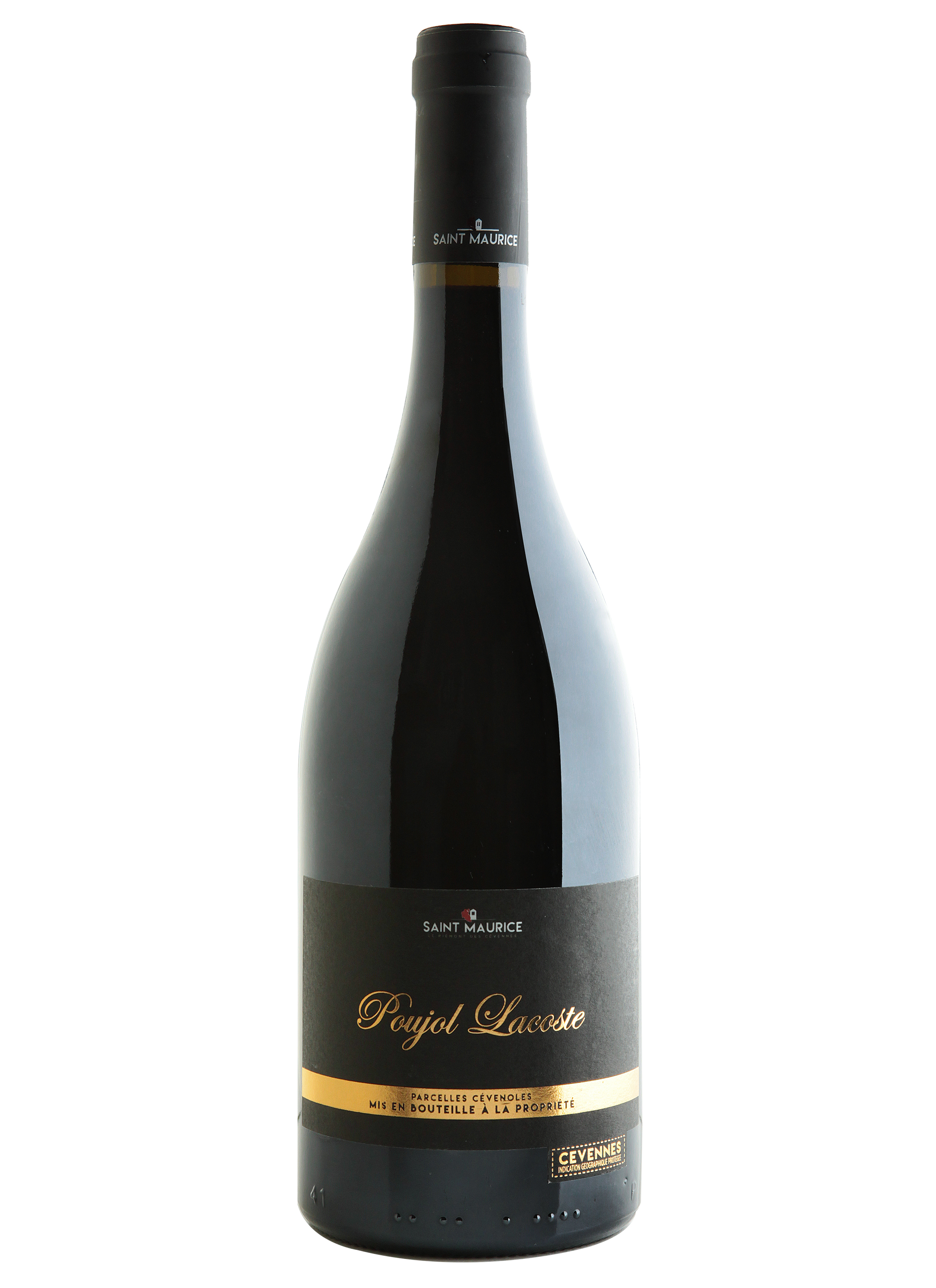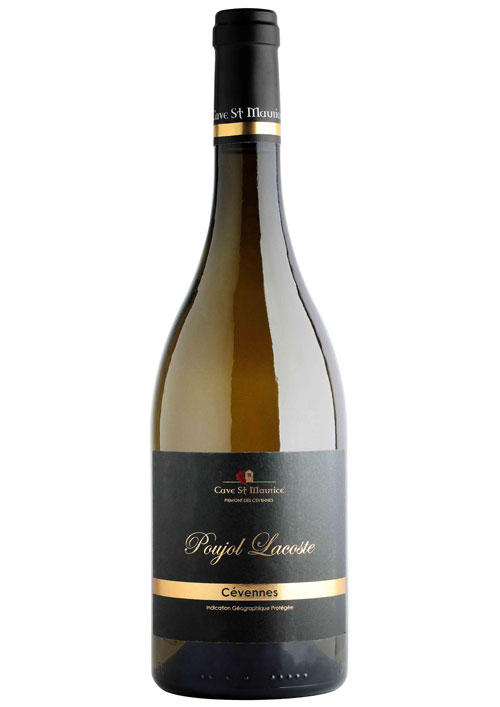 DOWNLOAD THE TECHNICAL SHEET Poujol Lacoste rouge
DOWNLOAD THE TECHNICAL SHEET Poujol Lacoste blanc
POUJOL LACOSTE Bulles
Amélie works at the Cave de Saint Maurice. She's young, vivacious, full of spontaneity, like our new young consumers who dare to discover delicious wines. Sparkling Poujol Lacoste, in limited edition, is just what they're looking for. An audacious wine, festive and authentic viognier and unexpectedly sparkling … Absolutely amazing, a fun bubbly! Only 1,800 bottles produced.
Variety: Viognier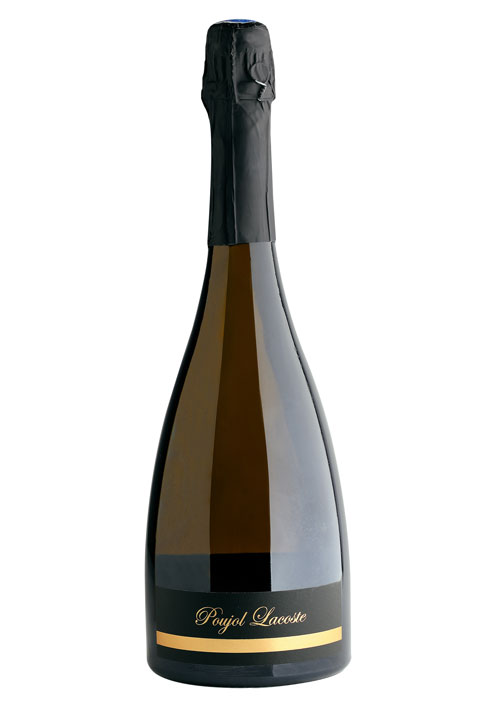 DOWNLOAD THE TECHNICAL SHEET Poujol Lacoste Bulles
ROCAMP – IGP Cévennes
Rocamp a throaty name that echoes the accent of the South of France
The only grape variety in this parcel, Mourvèdre – a late-maturing red grape variety – requires special and judicious attention.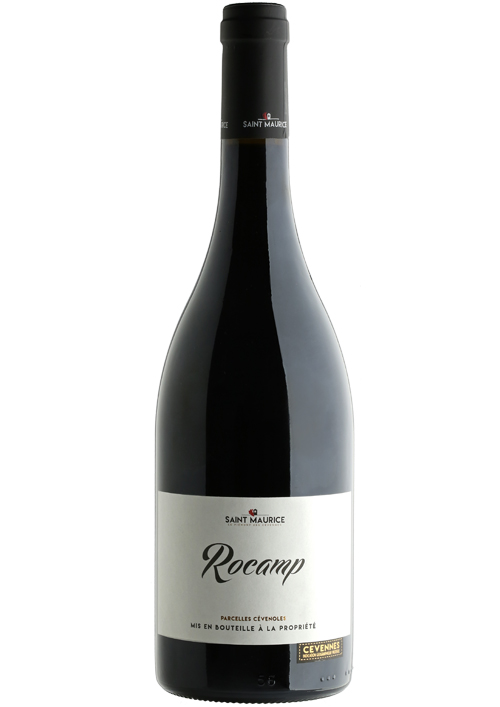 DOWNLOAD THE TECHNICAL SHEET SHEET Rocamp
AU COIN DU MARIMONT– IGP Cévennes
If René́ Rousset is the elder of the Cave, he is also one of the most active and dynamic. He is committed to organic farming. Marimont, which is made from two small parcels, is the result:
« What will happen to my son if I leave him soil that is flat and inert? Organic is the way to sustainability. »
He stands by a sense of conviction and an eclectic approach. Sportsman, author but always devoted to his passion: wine. A passion that he puts to the service of the Cave St Maurice by contributing his grapes to MARIMONT.
Varieties: Merlot/Syrah/Grenache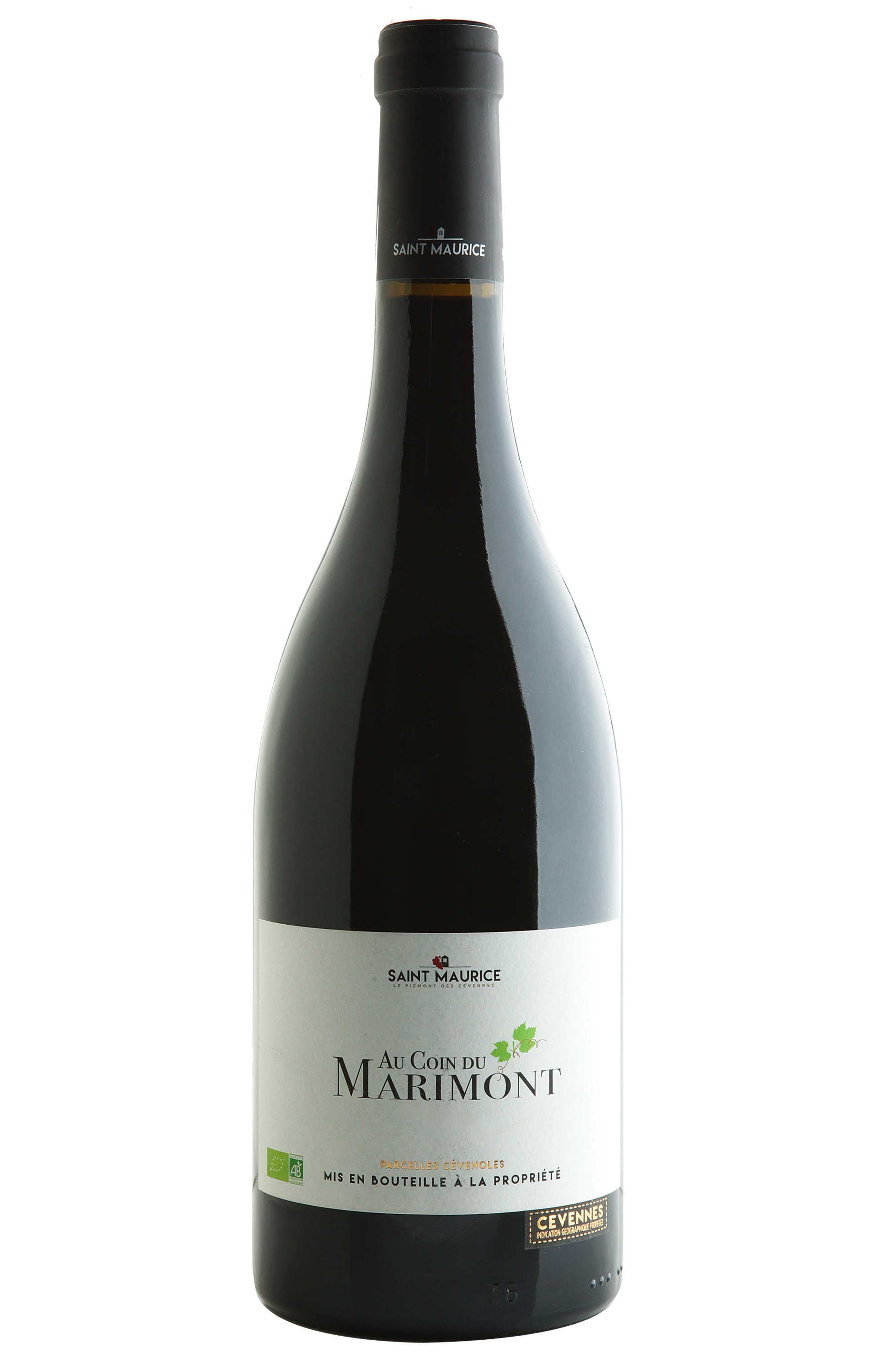 DOWNLOAD THE TECHNICAL SHEET AU COIN DU Marimont
BEL AIR– IGP Cévennes
Bel Air, a pure Pinot Noir from aparcel belonging to Vincent Trouillas, is a story of elegance. The challenge of this single vineyard wine: to combine a Mediterranean character and the search for the finesse and freshness of the Pinot Noir grape. Bel Air is savored in the image of Vincent, its vigneron: a straight wine, taut and structured underlying great finesse… A true character.
Variety: Pinot Noir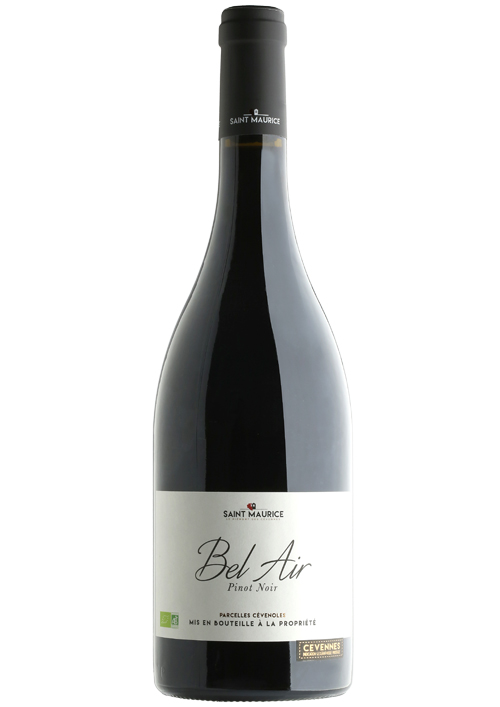 DOWNLOAD THE TECHNICAL SHEET Bel Air
LEYROLE Blanc – IGP Pays d'Oc
Bertil Capeau is a loyal member of the Cave Saint Maurice, and loyal and proud of his son, Benjamin, who established himself as a vigneron in 2012. Since then, they created a company together, GAEC Leyrole. Bertil considers the Cave as a second home and his parcels of Chardonnay and Viognier are gardens where each plant, leaf and grape bunch receive special care. Bertil is a « gastronome » of the vine and the grape. In other words, vinifying and aging wines from Leyrole parcel is pure joy!
Varieties: Chardonnay, Viognier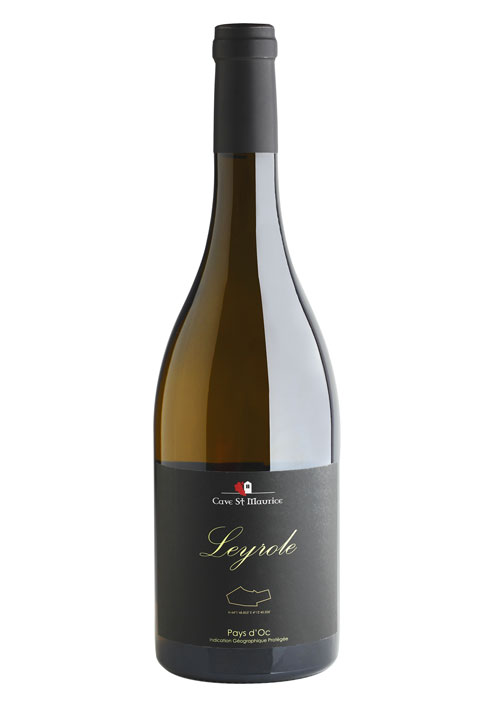 DOWNLOAD THE TECHNICAL SHEET Leyrole
Le Temps des Châtaignes
Le Temps des Châtaignes? Do not be mistaken, this blend of Muscat and Grenache Gris does not necessarily go with chestnuts nor does it claim to be a powerhouse.
In fact, Le Temps des Châtaignes is all velvet and discreet charm. It brings to mind the sweet freshness at the end of an autumn day. This fresh and aromatic wine is a perfect match to serve with a lemon meringue pie still warm from the oven.
In short, good times!
Varieties: Muscat / Grenache Gris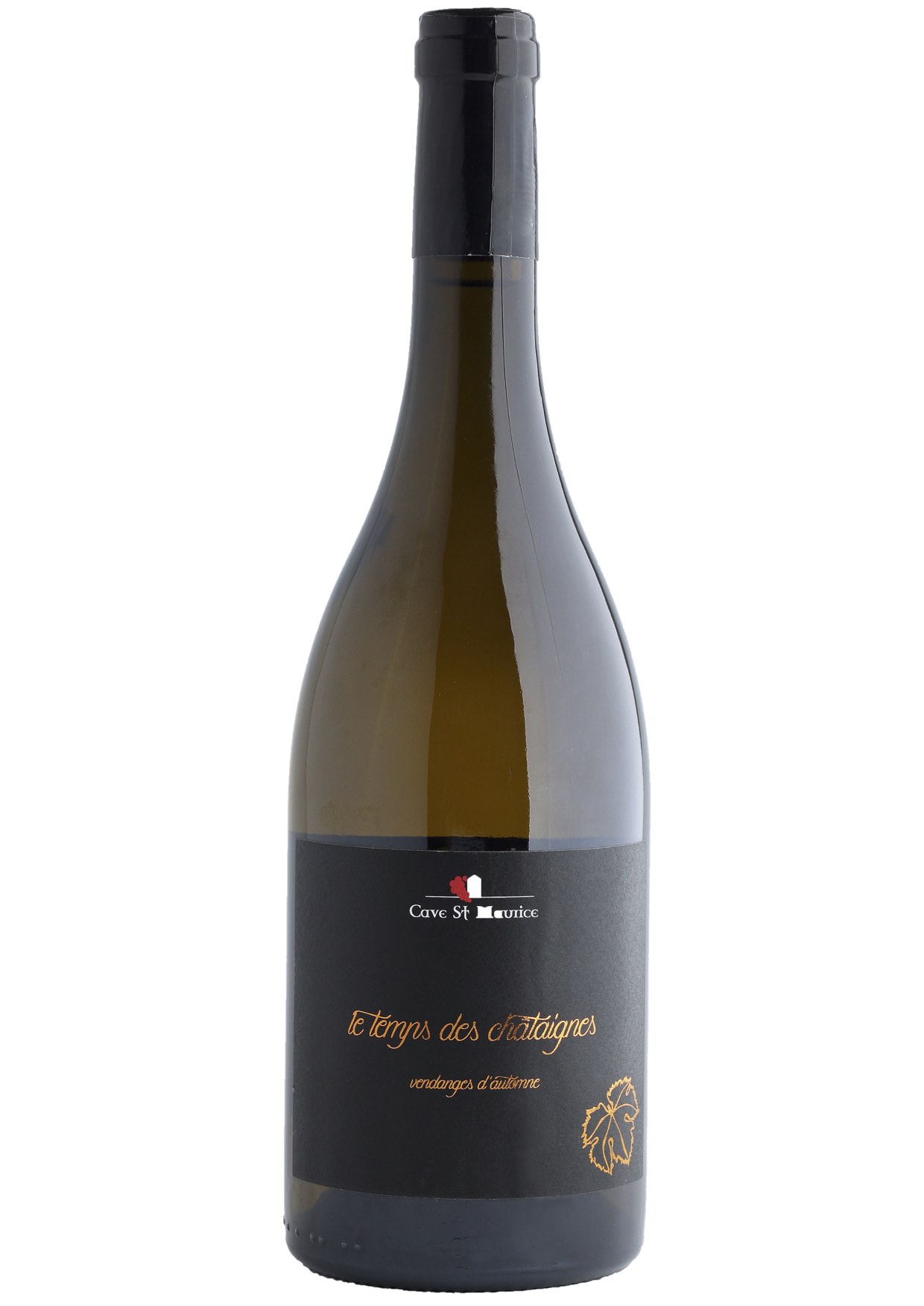 DOWNLOAD THE TECHNICAL SHEET Le Temps des Châtaignes
One Flew Over the Chardonnay
"One Flew Over the Chardonnay Nest" with a production of only 1,800 bottles, is a wine apart. Specially selected parcels are worked in organic farming, true jewels of our organic production.
It's not so common to find organic Chardonnay and whites in general. The name "One Flew Over the Chardonnay" refers to the title of the universally known film and to the message it conveys: the madness of the system can be overcome by the richness, heart and work of sincere and generous men and women.
Varieties: Merlot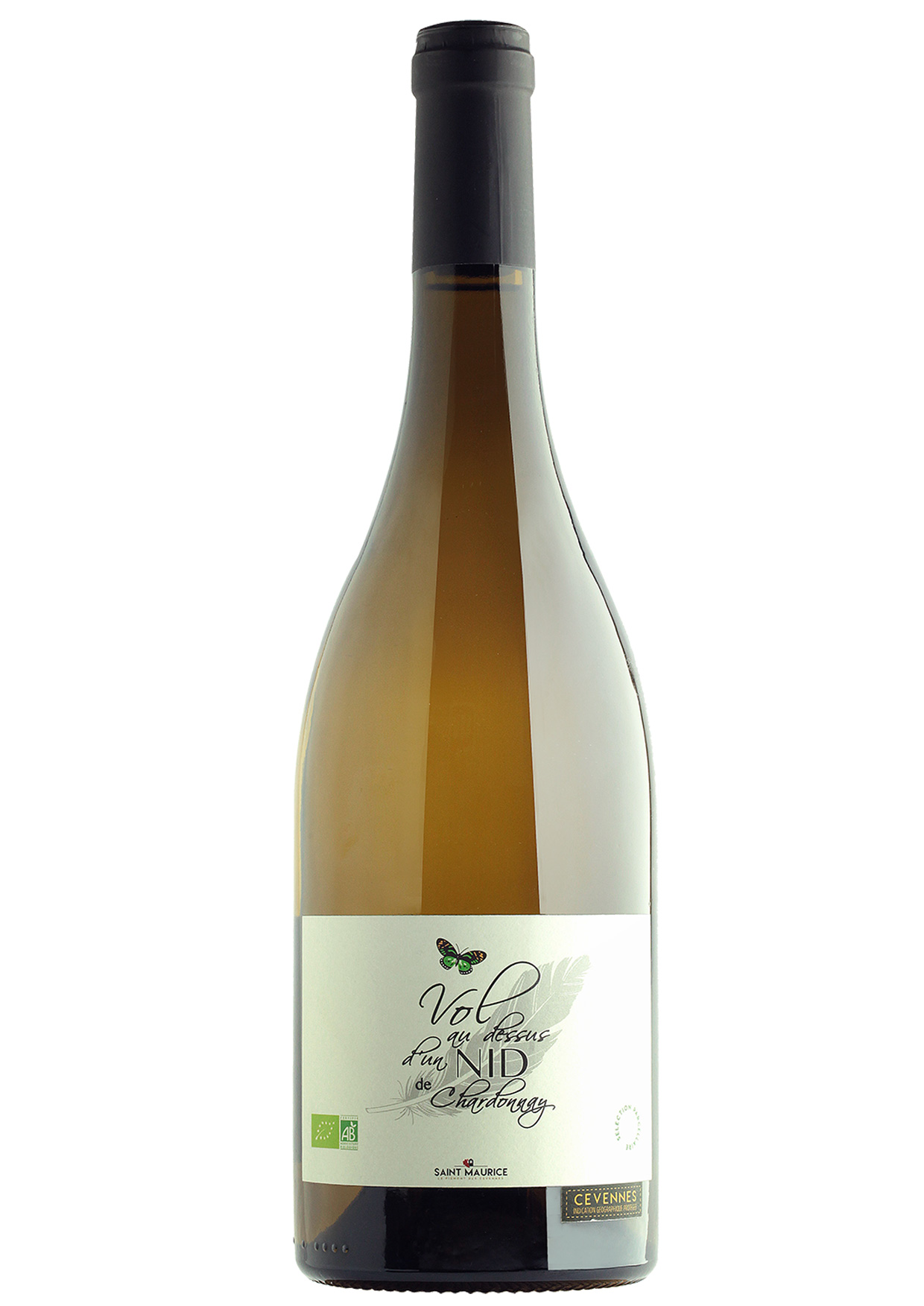 DOWNLOAD THE TECHNICAL SHEET – SOON